10 Best Things To Do In Belize City [2022]
As the central hub for the country, you will likely be passing through the city at some point of your trip. While not packed with activities, it provides easy access to popular attractions.
Belize City gets a lot of negative press with most people avoiding it altogether. But is it that bad? As a local that's lived in Belize City, I don't think it is. You can walk most popular streets without any problems.
I would advise foreigners to avoid the south side of city which is plagued by poverty which can be complicated if you're not a local. And if you're just passing through Belize City, there are a few attractions worth visiting.
Let's take a look of some these.
Paid Activity
45 mins from Belize City
Commonly referred to as the best little zoo in the world, this attraction is unlike any other zoo. It is truly a jungle environment right down to the bugs, so wear some eco-friendly bug spray. You'll find the animals to be very active and healthy and the staff actually loves their job which makes this zoo that much special.
It's the perfect place to take the family for a memorable experience — kids will love interacting the animals. Oh, and look out for the handwritten signs all around the park. They are both hilarious and informative.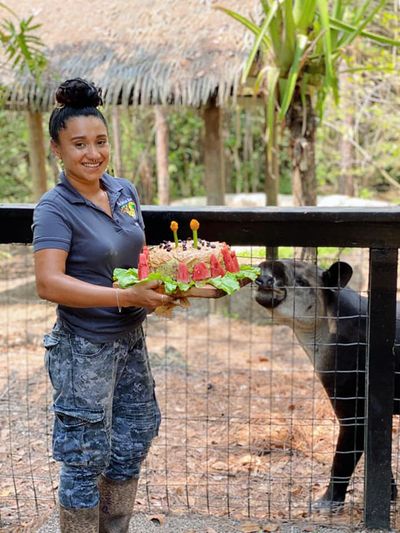 Paid Activity
5 mins from Belize City
As one of the few excursions available within the city, this rum factory tour will be interesting for rum aficionados. The tour gives you an inside look at origins of the local rum production process. You also get to try rum samples for a small fee of $1.00 USD.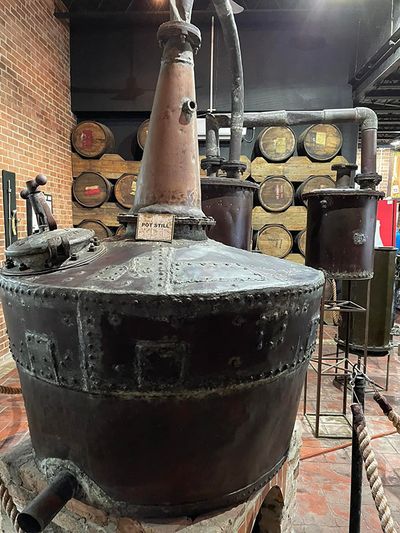 Paid Activity
1 hour from Belize City
Because of its close vicinity to Belize City, Altun Ha is one of the most popular sites in Belize. The site has two main plazas with 13 Maya temples so expect to do a bit of walking and climbing which is allowed on all temples.
While traveling to the site, the last half of the one-hour trip from Belize City is a bumpy ride. One of the highlights of the information center is learning about the jade head which is valued between 5 and 10 million US dollars and is kept safe at Central Bank of Belize.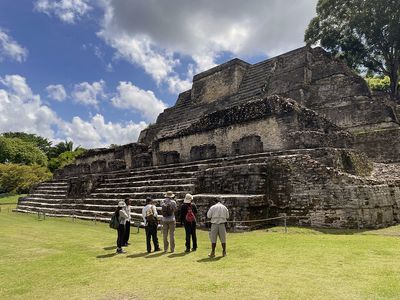 Paid Activity
15 mins from Belize City
Just 15 minutes away by car, there is a park called Old Belize that has a history museum, a giant waterslide with an artificial beach and a restaurant. Taxi costs around $15.00 USD per person to get here.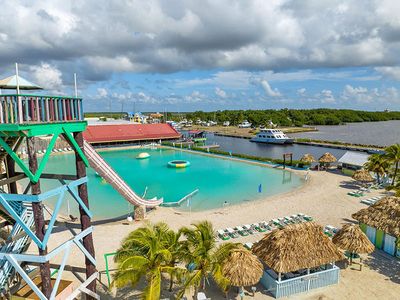 Location: Western Highway
Hours: 10AM—5PM (Closed Mondays & Closes 12Noon Wednesday)
Pool Fee: $15.00 USD Adults, $5.00 USD Kids (Under 4'2")
Website: Old Belize
Paid Activity
5 mins from Belize City
Belize city has a museum that was formerly a prison. It's a small place filled with information about Belize's history and culture like ancient Mayan artifacts and the slave industry. There are also pieces on the Garifuna culture. It only takes about an hour to tour the entire place.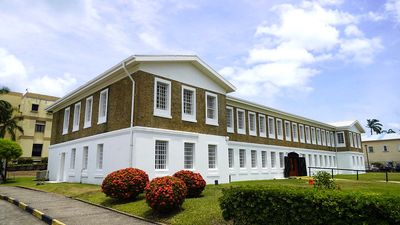 Location: 5 Eve Street
Hours: 9AM—4:30PM (Closed on Sundays & Mondays)
Entrance: $5.00 USD per person
Paid Activity
1 hour from Belize City
This attraction is more than just a howler monkey sanctuary. The humans and black howler monkeys in Belize River Valley have co-existed for generations which makes them natural leaders in the ecotourism sector.
Canoeing and kayaking tours are also available at $30.00 USD per person. This gives you a chance to see birds, iguanas, monkeys and perhaps even a crocodile. Ask about the night hikes if you want a bit more adventure.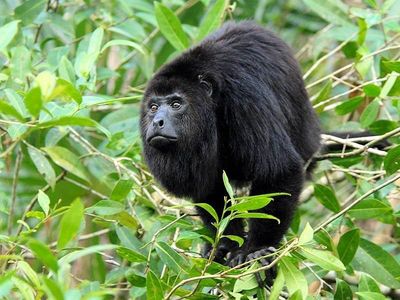 Paid Activity
1 hour from Belize City
Being close to the cruise port in Belize City makes cave tubing the number one attraction in Belize. The tour is mentally & physically relaxing and easy while still being exciting. Having done this tour myself a couple of times, I can recommend it for first time visitors if you only have a day in the city.
Keep in mind the trip includes a 1.5-hour car ride to the site with the last 30 minutes being rough road following by a 45-minute hike before entering the cave system.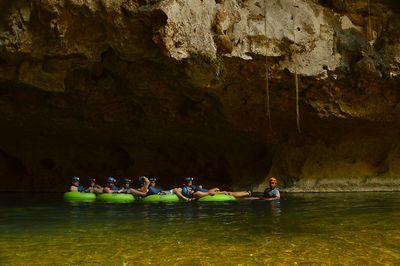 Location: Frank's Eddy Village
Hours: 8AM—5PM daily
Price: $55.00 USD per person
Tour Duration: 7 hours
Free Activity
1 hour from Belize City
One of Belize's hidden gems is Crooked Tree Village. While it's not tourist hotspot, it is highly-sought after by bird watchers. It's one of the oldest Creole villages and is well known for the production of cashew fruit and nuts.
While at Crooked Tree, you can visit the Crooked Tree Museum and Cultural Heritage Center. This website is a helpful resource to plan your trip.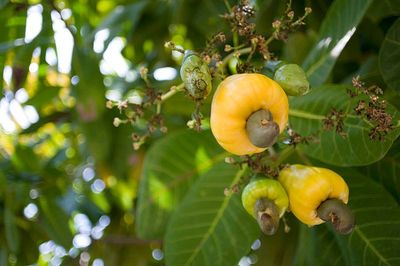 Paid Activity
30 mins from Belize City
Overwater bungalows are not exactly in Belize City, but they are only 20 minutes away by boat. St. George's Caye is home to a popular resort with stunning thatched-roof overwater bungalows.
Other cayes that have overwater bungalows include Tobacco Caye and Coco Plum Caye.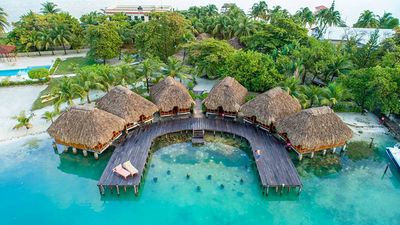 Free Activity
Within walking distance
While taking pictures beside a sign isn't for everyone, it's something to do while in Belize City. There are two signs in Belize City. One is located by Seashore drive while the other one is close to the famous Baron Bliss lighthouse. The more artistic sign is found by the lighthouse.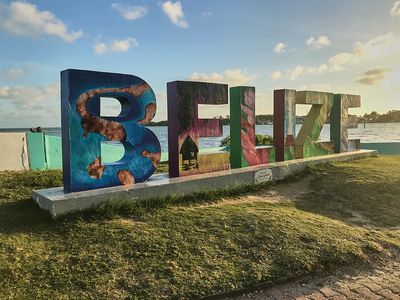 10 Best Things To Do In Belize City
Belize Zoo (Paid)
Rum Factory Tour (Paid)
Altun Ha (Paid)
Old Belize (Paid)
Belize Museum (Paid)
Community Baboon Sanctuary (Paid)
Cave Tubing at Caves Branch (Nohoch Che'en) (Paid)
Visit Crooked Tree Village (Free)
Stay In An Overwater Bungalow (Paid)
Belize Sign & Baron Bliss Lighthouse (Free)