Getting Around Belize: Choosing The Best Transport
Belize is so tiny you can drive from one end to the other in less than a day. But getting around can be tricky and depends on your travel style.
The best way to get around a country depends on your budget, travel style and party size. Here are a few recommendations based on party size.
Solo Traveler: bus and ferry transport is very safe and economical even for solo female travelers
Couples: car rental is an excellent choice for couples allowing flexibility while reducing tour costs
Families: car rental is a good option for families with hopper flights still being affordable
Large Groups: private shuttles can be more economical for larger families or groups
Travel by plane & boat: take one-way hopper flight to get to the islands upon arriving the country and then take a ferry back to Belize City. You experience both transportations while relaxed.
Secure your luggage: get small locks for your luggage if you're worried about luggage theft on planes. It's worth the $5 investment to save $150.
Water taxi can be expensive: if you choose the water taxi, add the cost of taxi between the airport and water taxi terminal which is $30.00 USD per taxi and not person. Passenger limit is 4 to 7.
Know what time your plane lands: the last ferry to the islands leaves at 5:30PM. The last flights to the islands leave at 6:30PM on weekends.
Rent a high clearance vehicle: many of the attractions are remote and require you to drive through unpaved roads. Giant speed bumps in Belize can also be a huge problem for small vehicles.
---
There are roughly six medium of transportations in Belize. Below are your options with an estimated cost of each.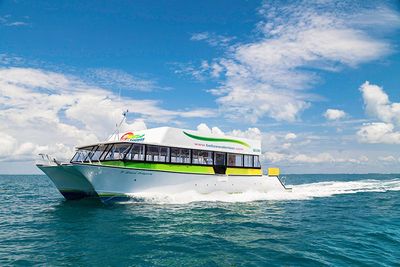 Ferry
Locally known as water taxi, the ferry is the most economical way of getting to the islands. With tickets to popular islands ranging between $18 and $28 USD, it costs a fraction of the price of a flight.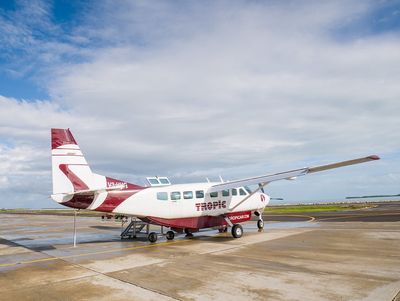 Plane
Also known as puddle jumpers by tourists, these tiny planes take you across the country in a fraction of the time. Airfare within Belize can cost between $75 and $150 per person. They also fly to Mexico, Guatemala, Honduras & El Salvador.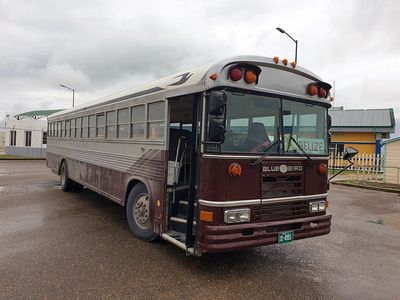 Bus
Public buses are the most common way to move around Belize. Traveling by bus is an opportunity to experience the local culture. The cost from one city to another is roughly $3 to $4 USD.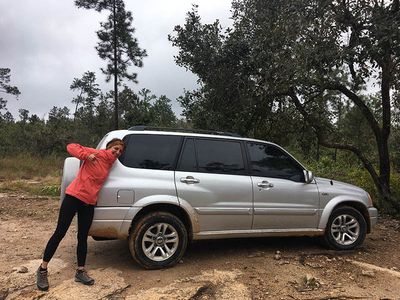 Car
If you plan on exploring national reserves, renting a car can be cheaper than taking a tour. Keep in mind that Belize has high gas prices. Renting a car costs between $35 and $75 USD.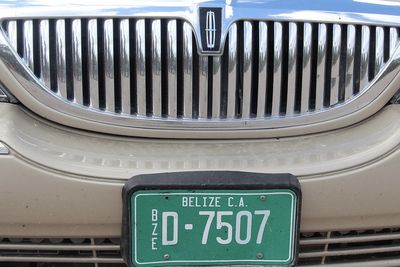 Taxi
Taxis are perfect for 10-minute trips like getting to your hotel or to the ferry terminal. The cars are easily spotted by their green license plates. Taxi fare is typically between $3 to $5 USD.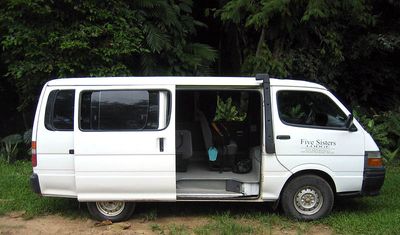 Shuttle
Shuttles are expensive compared to renting a car but can be convenient if you're traveling with a large group or a big family. On average shuttles from one city to another can cost $55 USD per person with a minimum of two persons.
Frequent Questions
Are buses running in Belize?

Buses are currently running and available to both locals and tourists with no restrictions.
Are taxis safe in Belize?

Taxis are safer than most neighboring countries but women traveling alone should be cautious.
Is Uber available in Belize?

No, Uber is not available in Belize nor are there ride-sharing apps available as yet.
Is public transport trackable on Google Maps?

No, Belize's bus system is not developed and synchronized with any online map or app.
Are there car ferries to the islands?

No, this service is not available. If renting a car, do inland activities first and then move to the islands by water taxi or plane.