Cahal Pech: A Mini Mayan City In The Middle Of Town
Located at the top of a hill, Cahal Pech is literally found in the middle of San Ignacio Town. It's a great alternative to larger ruins that are a little further away.
If you're looking to explore a site with virtually no one around, Cahal Pech is a good choice. It's a 20-minute walk from town and is a sort of hidden Mayan City that's perfect to explore without climbing large temples.
Let's find out why.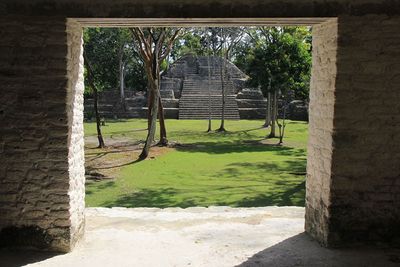 Essentials
Water, sunblock, comfortable shoes
But wait, how do we even say Cahal Pech? Well, it's actually exactly as it sounds.
KAH HAL PECH
Cahal Pech Pronunciation
Cahal Pech means Place of Ticks in the Yucatec Mayan language when the area around the site was used for to graze animals.
During the Late Classic period, it is estimated that 10,000 to 20,000 people lived in the city and surrounding areas.
Alike Xunantunich, Cahal Pech also hosts a fair amount of destination wedding a year.
The Duke & Duchess of Cambridge visited Belize & Cahal Pech in early 2022.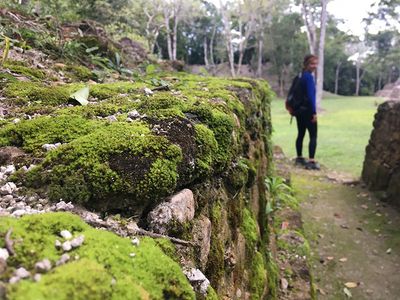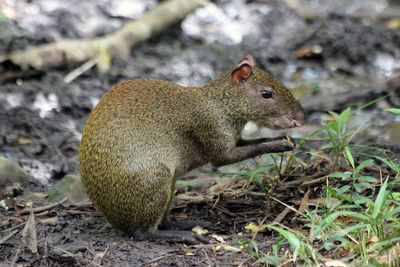 Super Accessible
Getting to this Mayan Ruin doesn't require any traveling if you're in San Ignacio Town. You can easily grab breakfast then walk to the site.
Mini Mayan City
The site is unlike most large ruins and offers intricate little buildings to explore like mazes. If you have kids, you can play hide and seek with them.
Uncrowded
Despite being extremely accessible from town, you'll likely have this ruin to yourself. Try going early in the morning or in the evening to increase your probabilities.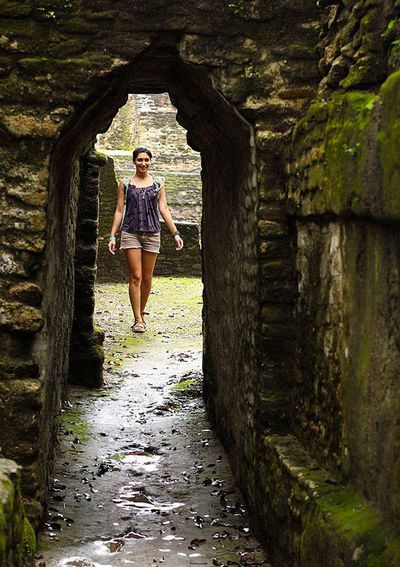 short uphill hike to the site
uncrowded site most of the time
several explorable buildings, hallways and rooms
canopy of trees that offer shade at midday
wildlife like birds and even an agouti
Cahal Pech is even more accessible than Xunantunich since it is within San Ignacio Town. You can go by taxi, car, or even by foot.
The last block to the archeological site has a steep 3-minute walk uphill—almost 45 degrees—so keep that in mind if you have bad knees.
| Cahal Pech | Details |
| --- | --- |
| Entrance Fee for Tourists | $5.00 USD per person |
| Entrance Fee for Locals | $2.50 USD per person |
| Recommended Time | 1 Hour |
| Tallest Structure | 77ft (23.5m) tall |
| View from top | Just the site itself |
| How old is it? | 1200 B.C. |
| What does it mean? | Place of ticks |
| Distance from town | 20 mins walk (1.6km) |
| Ways to get there | By taxi, car, walking |
| Days Opened | 365 days a year |
Frequent Questions
Where is Cahal Pech located?

Cahal Pech is located in the town of San Ignacio.
How far is Cahal Pech from San Ignacio Town?

The Mayan Ruin is about a 30 minute walk from the center of town.
How much time do you need at Cahal Pech?

In general, one hour is sufficient time to explore all the buildings, hallways, rooms and spot any wildlife.
How tall is the the largest ruin at Cahal Pech?

The tallest structure is 77ft (23.5m) tall.
Resources
Niche Belize

Cahal Pech Information Center