Exploring Mountain Pine Ridge Belize & Driving To Caracol
Mountain Pine Ridge Reserve is an adventurer's paradise packed with hiking trails, caves, waterfalls and a scenic highway. Nearby is also Belize's largest Mayan Ruin, Caracol, that pairs well to the day trip.
As a local that's lived in the area for a few years, I found myself visiting Pine Ridge almost every weekend. I've been to each site at least a dozen times, so you can expect detailed information and insider tips in this post.
Let's dive in.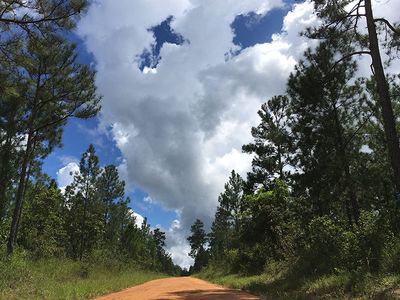 Essentials
Water, sunblock, non-slip shoes, snacks
Hiking Trails
Because the flora & fauna changes drastically due to the elevation, hiking trails are incredibly beautiful. Driving through the dirt roads literally feels ridiculously refreshing because of the trees.
Swimming Pools
Two of the attractions at this reserve have pristine natural pools perfect for swimming. Rio on pools has small pools of water for kids while Big Rock Falls has deeper swimming pools.
Waterfalls
1000ft Falls, the tallest waterfall in the country is found here along with the picturesque Big Rock Falls that includes a hiking trail and swimmable water. 1000ft Falls only offers a view.
Avoid post-rainy days: if possible, I highly suggest not traveling if it has been raining for the past few days. When this happens, the roads can get muddy and the water gets murky. If it only rains on the day you travel, it's safe to go because the sun dries the dirt road quickly.
Prioritize Big Rock Falls: if you only have time to do one attraction in this reserve, I suggest choosing this site because it offers the best of all sites: a waterfall, swimming pool and a hiking trail.
Reconsider 1000ft Fall: in my opinion, the site is a bit underwhelming because the viewpoint is extremely far from the waterfall. What's more is that the road to this site is very bad regardless if it's dry or wet. But you should go if you love adventure or enjoy birding.
Use Offline Maps: download the offline maps to the reserve on your apps. Both Google Maps and Maps.me are very accurate for the reserve. There is no signal in most of the area.
Bring food, snacks & water: there are no stores or restaurants at this reserve after passing through gated entrance which has the last food shack so stock up on supplies before getting there.
Rent a good car: getting to Caracol is full day event with 2.5 hour drives into the jungle, so it's best to have a reliable vehicle with high clearance. 1000ft Falls has even worse roads.
If you're driving from San Ignacio, go east and take the Georgeville all the way to Mountain Pine Ridge. A newly paved road built in 2021, now makes the trip to the reserve only 40 minutes to get to the first attraction, Big Rock Falls.
Here are a few ways other ways to get to Mountain Pine Ridge:
Car rental - car rental cost is $75 USD a day and is cheaper than going on a tour
Carpool - check hostels if they have any organized trips to the reserve and offer to pitch in with gas/petrol
Mountain bike - there are only a few companies that rent mountain bikes, but it's a solid day of adventure if you take the old route instead of the new road
Tour company - tours start at $85 USD which is pricey but might be the best option if you're pressed for time
Big Rock Falls is my all-time favorite site and the closest to San Ignacio Town. It's a 150ft (45m) tall waterfall with a pool of water that's perfect for swimming on a hot day. Aptly named Big Rock, you can launch off this giant stone and plunge into the water.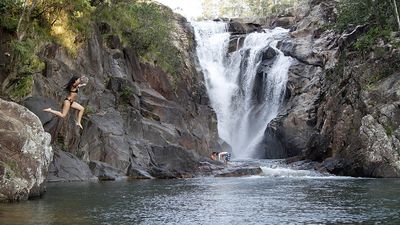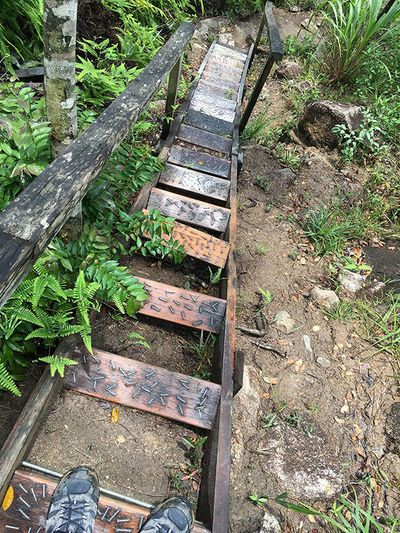 a short but steep 5-minute hike downwards
roughly 110 wooden steps with some nail grips
a longer and possibly grueling hike upwards
flimsy and slippery stairs if it's raining
perfect swimming pool that you can jump into
If you're looking for an adrenaline rush, you can attempt to climb all the way up to the waterfall. There are small cliffs to jump off into the waterfall as well. My friends and I have actually climbed all the way to the top of the waterfall which makes for a spectacular picture.
My second favorite site at this reserve is Rio on Pools which is conveniently 15 minutes after Big Rock Falls. It differs from Big Rock because it has tiny waterfalls with dozens of pools of water to choose from. On weekends, you can catch locals barbecuing by the river.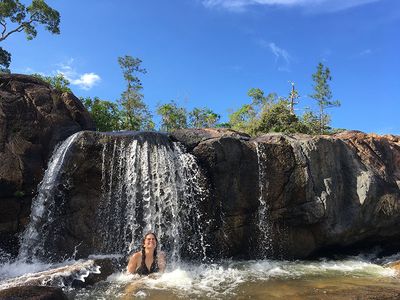 As of 2022, there is now a new lookout area with picnic tables that has spectacular views. The site also has access to bathrooms and changing rooms.
For a little more adventure, you can go jumping from boulder to boulder until you hit a dead end. My friends and I have spent hours in this site listening to the rush of the water and enjoying the fresh air and spectacular views.
pools perfect for swimming
mini waterfalls for back massages
slippery granite slabs
no shade from sunlight
bathroom with toilet and sink
changing rooms
no camping allowed
no lifeguard posted
Rio Frio Cave has the largest entrance of any cave in Belize standing at 65ft (20m) tall. There is a small river running through the cave with a tiny beach inside. The site is only a 15 minutes drive from Rio on Pools and worth a quick stop.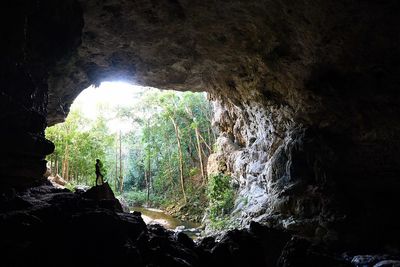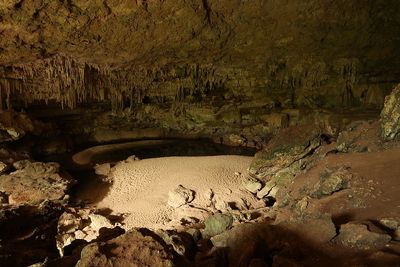 1000ft Falls is actually 1600 feet tall (488 meters) and the highest waterfall in the country. While the waterfall and the site itself is beautiful, it requires long driving on a tough road. The only activity that can be done at the site is standing at the viewing point which is not up close and personal as other waterfalls.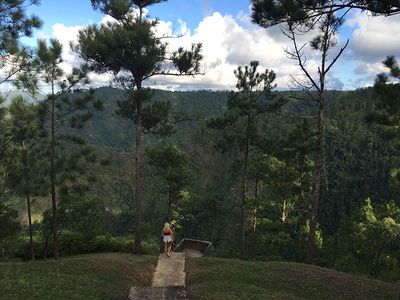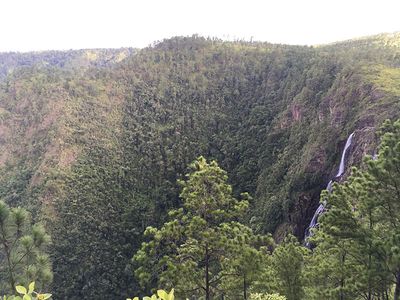 If you're planning on visiting this site, rent a 4x4 and be prepared for a steep, muddy and rutted road. Reconsider a trip to this site if it's a very rainy day unless you enjoy that type of wild adventure.
The long drive is worth it if you love off-road adventures or are into birding and want to get a look at the Orange Breasted Falcon.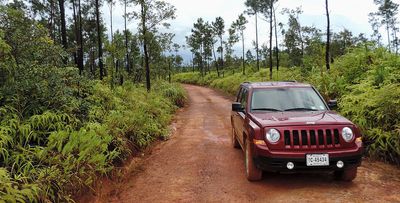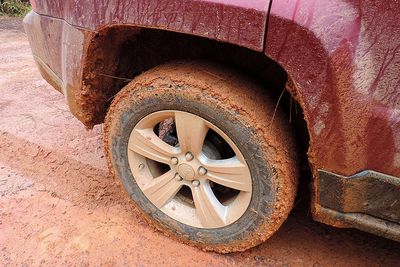 An exciting off-road journey to the site
10 miles (16km) of very bumpy road
A serene entrance and walk down to viewing platform
Relatively far viewpoint from the waterfall itself
Opportunity to see Orange Breasted Falcon
No swimming or hiking at the site itself
A no-drone zone
This depends on many things. If you really like adventure, have loads of extra time and enjoy nature, it's worth it for you. But if you don't like rough dirt roads or would find a mere viewpoint to be underwhelming then this site might not be for you.
Caracol might be a better use of your time in the area because it offers a lot more to see, do and learn with better roads.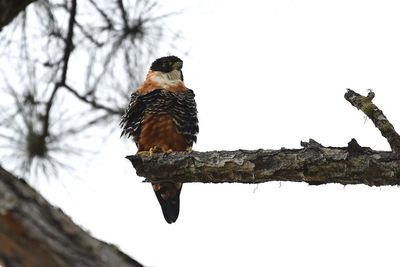 Recognized as the largest Mayan ruin and the tallest building in Belize, Caracol is located deep in the Chiquibul Forest Reserve almost bordering Guatemala. This is technically not in the Mountain Pine Ridge Reserve but pairs well for a day trip.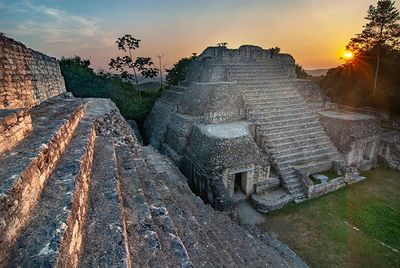 With the new road at Georgeville, it only takes 2 hours to drive from San Ignacio. You can expect driving for 1 hour on paved road and 1 hour on dirt road. The last 10 miles (16km) is semi-paved with a few large potholes. The total drive is around 50 miles (80km).
Location: Caracol
Hours: 8AM—5PM daily
Entrance: $5.00 USD per person
There are signs throughout the reserve saying No Camping so if you'd like to legally camp and have access to bathroom services, there are two options.
Pine Ridge Lodge
San Miguel Campgrounds
Alternatively, you can camp outside the reserve. There are two nearby villages called Cristo Rey Village and San Antonio Village. The people here are kind and can possibly offer you a small area in their yard to camp.
Exploring Mountain Pine Ridge Belize & Driving To Caracol
Big Rock Falls
Rio On Pools
Rio Frio Cave
1000 Foot Falls
Caracol
Frequent Questions
Where is Mountain Pine Ridge located?

Mountain Pine Ridge Forest Reserve is located in the Cayo District, Belize.
How far is Mountain Pine Ridge from San Ignacio?

The closest attraction, Big Rock Falls is roughly one hour away from San Ignacio Town.
Do I need a guide to visit the Mountain Pine Ridge?

No, you can visit the reserve without a guide. Tours are optional and can be purchased at San Ignacio or at most resorts.
Can I camp at Mountain Pine Ridge?

There are "no camping" signs at most sites in the reserve but Pine Ridge Lodge and San Miguel Campgrounds allows camping for a small fee.
Are there restaurants at Mountain Pine Ridge?

Besides the small food shack located at the gated entrance, the only other restaurants are found at the resorts like Blancaneaux Lodge or Gaia Riverlodge.