Going to the cayes can be expensive but you don't have to shell out money to watch a stunning sunset or swim at a nice beach.
Here are some free & cheap activities you can enjoy at Caye Caulker.
1. Rent A Bike & Cruise #
Should you rent a bike or not? I think you should. Riding on a caye where there are mostly golf carts, is a special experience.
Add the cool sea breeze, and you can get lost in complete freedom and relaxation. Squeeze in a beer after sundown and you'll be riding in the clouds.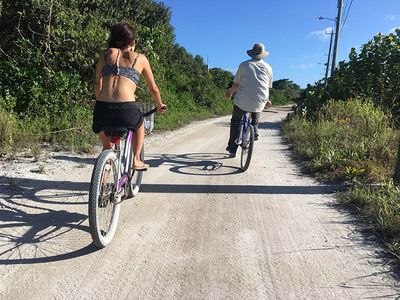 Activity details
Bikes can be rented at any Chinese store, but I recommend supporting local vendors. West Coast Tours was quick and accommodating. Try them out if you'd like. The popular beach cruiser bikes even have a front basket for your bag.
2. Kayak Around The Island #
Caye Caulker is literally just 5 miles (8km) long by 1 mile (1.6km) wide. Kayaking around the entire caye will be a fun adventure especially if you're a beginner.
If you're kayaking with your partner or best friend, it's bound to create a deeper connection between you two.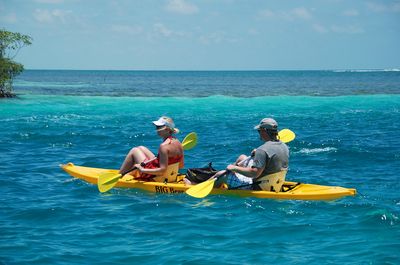 Activity details
3. Visit The North Side #
The north side of the caye is undergoing development at the moment, so it's somewhat of the wild side of Caye Caulker. You can also take your bike using the local ferry.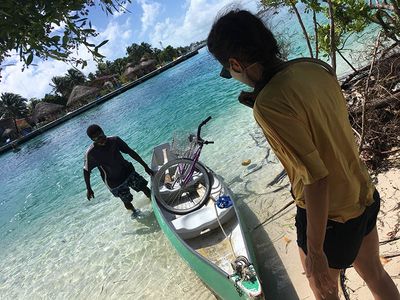 How do you get across the split #
There are two ways to get across the Caye Caulker Split:
Go by canoe - there are some rasta looking men that own canoes and they charge you $2.50 USD ($5.00 BZD) to get across. You can find them at the split. Don't let them scam you please. One of the guys tried scamming me and I immediately told him not to do that to locals nor foreigners.

Take a free boat ride - a resort called North Side Beach Club (Previously Koko King) has a free ferry service for those that buy something at their bar. It's a short 2-minute boat ride and they move as soon as they have enough people on the boat.
Activity details
The dirty side of travel #
To be 100% transparent, I enjoyed the adventure of getting to the north side of the caye and exploring it, but there's not much on this side at the time. There's a handful of interesting locals living there along with a couple of small resorts and hotels.
The real reason I personally didn't enjoy the north side of the caye was because of all the garbage washed up at the shoreline. I took a picture to show you the reality of the garbage situation we're facing.
Other blogs don't show you the dirty side of travel but I will.
Remember throwing garbage out doesn't mean it poofs into thin air. It's stays on the planet and eventually comes back full circle straight to our doorstep.
4. Swim At The Split #
The Split is a division made to Caye Caulker that is said to have been created by a hurricane. Unfortunately, this is not true.
It was actually a man-made drench created to provide passage for canoes which grew through natural erosion. Not quite as exciting as a hurricane splitting a caye in half right?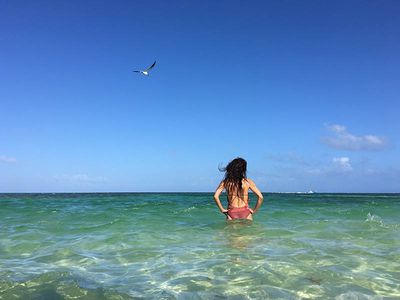 Activity details
5. Walk The Entire Caye #
Caye Caulker is so tiny. It's literally four streets with water surrounding it. But if you walk them all you get to meet locals, look at unique wooden houses, mangroves, and even some birds.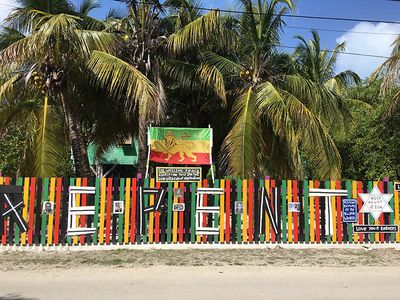 Activity details
6. Watch Stunning Sunsets #
One of the magical things about cayes is that it's the only place in Belize where you can watch the most perfectly undisturbed sunset ever. Cayes are special because there are no buildings or mountains to get in the way of the sunset.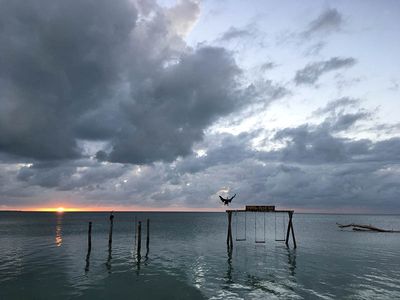 Activity details
7. Do Yoga At Any Dock #
What's better than a caye sunset? An caye sunrise of course. All the colors are stunning on the caye and doing sunrise yoga on a dock is next level. If you like doing yoga with people, Namaste Cafe offers classes by donation, so you can go in for free.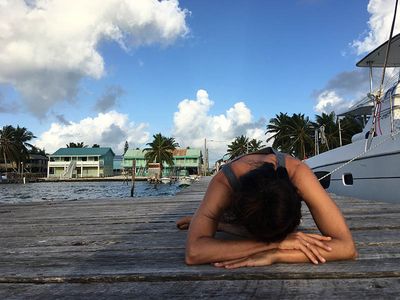 Activity details

Cost: Free
Location: Choose any open dock
8. Snorkel At The Reef #
I've snorkeled at the reef a couple of times now, and I never really appreciated marine life until I had a guide explain to me how everything in the sea is a living breathing rainforest. It felt like I was hovering through a blue rainforest.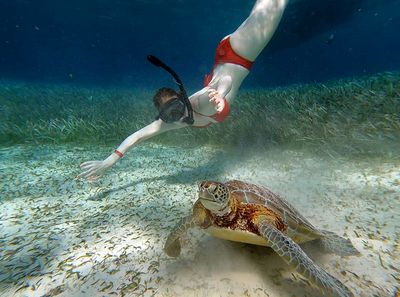 Activity details

Cost: $45 USD per person (Half day tour)
Location: Choose any tour company
9. Go Scubadiving #
This isn't cheap but I watched my friend go through her scuba diving refresher course in Belize, and it struck me as a beautifully complex leisure activity. The Belize Barrier Reef hosts 65 species of coral and around 500 species of fish. It's like an underwater rainforest.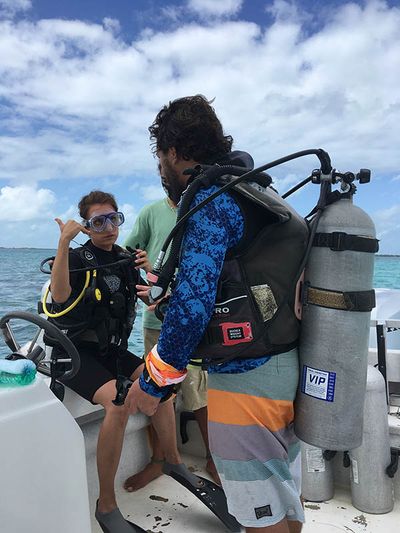 Activity details
This site is proudly ad-free which means bias-free opinions & suggestions. Your kind support helps keep it running.