17 Adventurous Things To Do In San Ignacio Belize [2022]
San Ignacio along with the surrounding Cayo District is Belize's top adventure destination. It's packed with adventure and easy access to rivers, waterfalls, caves and temples.
The area is a perfect home base for day trips to nearby attractions like the ATM Cave or Xunantunich. As a local living in San Ignacio for a couple of years, I'll be recommending attractions I think are truly worth visiting.
This list will include everything from jungle river tours to Mayan cooking classes with a healthy balance of free and paid activities.
Let's dive in.
Free Activity
10 mins from San Ignacio
Bullet Tree Falls is a small village with a river called the Mopan River running through it. There are a few lodges located along the river bank as well, but the village is inhabited by mostly locals.
Getting to the village only costs around $1.00 USD via shared taxi service. If you walk around the center of town, look for small cars sporting green license plates. Some of them have Bullet Tree labeled on them.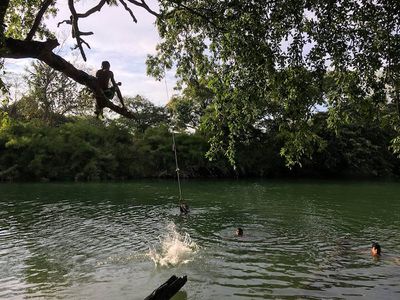 Paid Activity
1 hour from San Ignacio
While this might be a pricey tour, it's possibly the coolest thing you'll do in Belize. The full day tour takes you cruising down the river on custom-built pontoon boat. But this is no regular boat, it's equipped with an onboard barbecue grill, hammock and river tubes attached to it.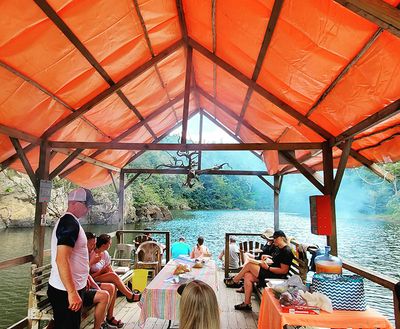 This tour that takes to you to several waterfalls, swinging on ropes into the river and even riding river tubes. You even have your lunch grilled and served on the boat. If that's not unique, I don't know what is.
Besides the full day jungle pontoon tour, there are horseback riding tours that take exploring into the Forgotten City and a nearby cave called Che Chem Ha Cave.
Free Activity
Within walking distance
San Ignacio Town happens to have one of the most vibrant and diverse markets in the entire country of Belize. On weekends, the market is busier than most days. It's filled with locals visiting from surrounding villages to restock on supplies, enjoy street food, and swim in the river.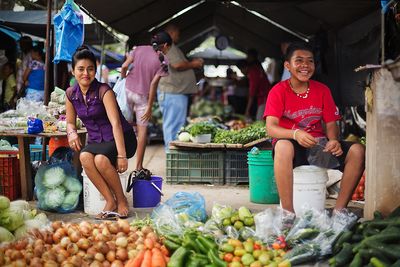 Paid Activity
30 mins from San Ignacio
While cultural cooking classes aren't as popular in Belize yet, Eden Valley Mayan Kitchen is slowly changing that. The owner, Yesenia offers both private and group lessons to make traditional Mayan dishes including soups, tamales and chocolate drinks.
Tours are done by reservation only through their social media page. Classes are normally available at 9AM in the morning and 1PM in the evening.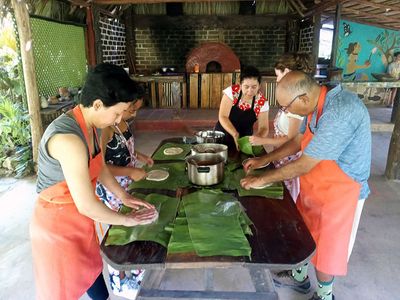 Location: Cristo Rey
Hours: 6AM—6PM daily
Price: $65.00 USD per person
Tour Duration: 3.5 hours
Free Activity
Within walking distance
Easy access to the Macal River is located behind the San Ignacio Market. On weekends locals chill by the riverside and swim with their families. For a little more adventure, you can rent a canoe and float down the river.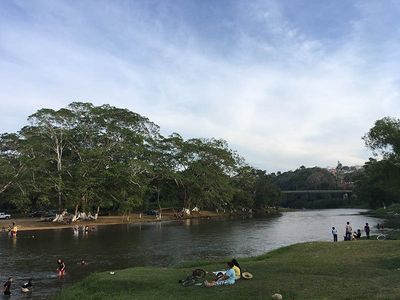 Paid Activity
30 mins from San Ignacio
If you're a fan of plants, Belize Botanic Gardens offers several miles of trails for visitors to explore. One of the unique attractions is the Maya Medicinal Trail where you can learn about the healing properties of medicinal plants.
Location: Chial Road
Hours: 7AM—4PM daily
Price: $15 USD Adults, $12.00 USD Kids (7-12), Free for kids under 6
Tour Duration: 1.5 hours
Tour Guide: Optional guided tours at $30.00 USD
Website: Belize Botanic Gardens
Free Activity
15 mins from San Ignacio
Belize Raptor Center is a non-profit dedicated to educate and inspire conservation of raptors. The leaders of the project, Sarah & Rob are passionate about their work and doing an incredible job. This is not your typical zoo show where animals are captured poorly cared for.
It's a perfect place to take your kids for an educational tour. VIP tours are also available for those interested or you can leave a donation to the project.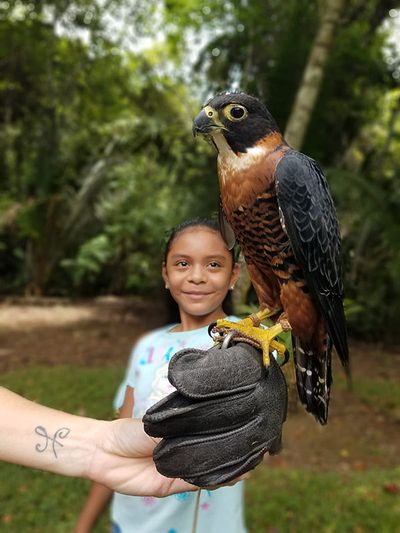 Paid Activity
30 mins from San Ignacio
This ranch hosts over 30 native species and is Belize's largest butterfly exhibit. Besides hosting butterflies, you can also find a recently created hummingbird area. Because of its proximity to Mountain Pine Ridge, it is known to host over 300 species of birds in the area too.
If you're planning on canoeing in Barton Creek Cave, this is the perfect pit stop and an excellent educational tour for kids and nature lovers.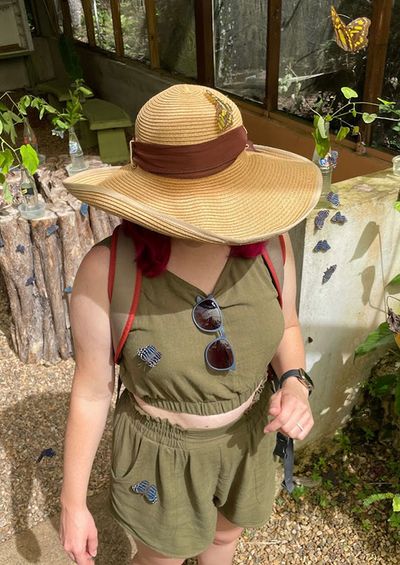 Free Activity
1 hour from San Ignacio
Mountain Pine Ridge is packed with attractions like Big Rock Waterfalls, Rio on Pools, Rio Frio Cave and 1000ft Falls. Caracol Archeological Reserve is also found in the region.
If you only want to visit one attraction in the area, I recommend going to Big Rock Falls. It's the closest attraction from San Ignacio Town and has a swimming area, waterfall and hiking trail. There are no public buses to the reserve as yet.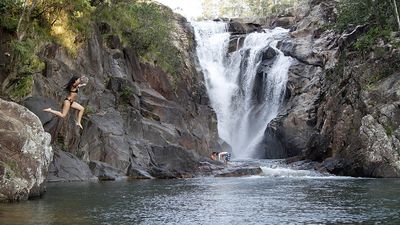 Paid Activity
30 mins from San Ignacio
Xunantunich is one of the many ancient Mayan Ruins in Belize. This one is special though. It includes a short ferry ride, a one-mile hike and a stunning view to the Guatemala border at the top of the highest temple.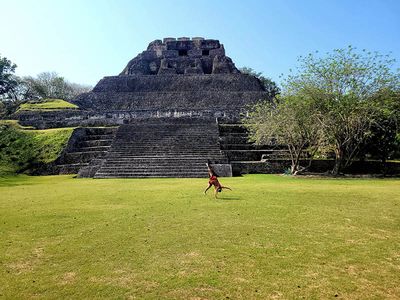 Location: San Jose Succotz
Hours: 8AM—4PM daily
Price: $5.00 USD per person
Tour Guide: Not mandatory, available at entrance for $30.00 USD
Free Activity
Within walking distance
If you're catching the bus to Xunantunich, you might end up at the Cayo Welcome Center. It's a small little park with food stalls. On weekends, you can see locals grabbing tea or coffee and hanging out at night. And on special occasions, there are small performances as well.
Paid Activity
30 mins from San Ignacio
Staying within town limits is convenient, but you might consider staying at a jungle eco lodge. The surrounding areas are sprinkled with rivers, waterfalls and incredible wildlife. I've personally spent three nights at a nearby farm in Red Creek where I saw foxes, birds and even a jaguarundi.
Check out Jungle Eco lodges for some lodging ideas.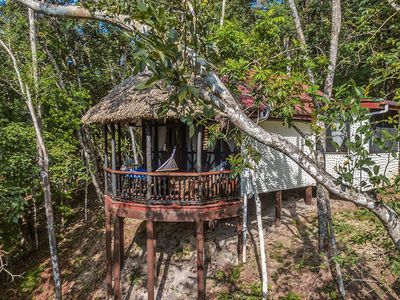 Paid Activity
Within walking distance
I'm not a big fan of tours honestly but being a huge fan of chocolate makes this experience a no-brainer. The short chocolate tour shows you how the Mayas created their traditional chocolate from the cacao superfood.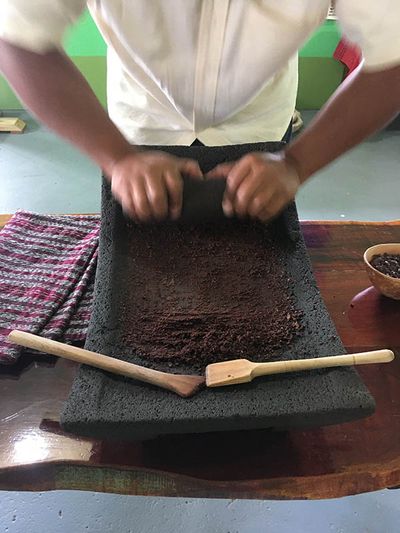 Location: Benque Viejo Road
Hours: 9AM—4PM (Closed on Sundays)
Price: $14.00 USD per person
Tour Details: Available Hourly
Tour Duration: 1 Hour
Website: AJAW Chocolate
Paid Activity
Within walking distance
Cahal Pech is kinda like Xunantunich's little brother — smaller and wilder in nature. After visiting a couple of times, I began to appreciate its intricacies. The site is like an jungle maze found smack in the middle of town. The site's neighbors are literally local homes with people going about their daily business.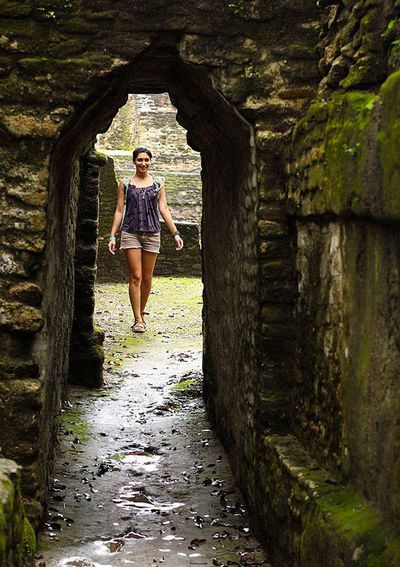 Location: Cahal Pech Hill
Hours: 8AM—5PM daily
Price: $5.00 USD per person ($10.00 BZD)
Tour Guide: Not mandatory
Paid Activity
1 hour from San Ignacio
For many visitors, the ATM Cave Tour is the #1 reason they come to Belize. The cave experience has gained so much popularity that it's bordering natural wonder of the world status.
At first, I thought this cave tour was overhyped but after finally doing it, I personally think it's unreal that a tour of this nature exits. Exploring sacrificial remains for 3 hours is not something you do every day.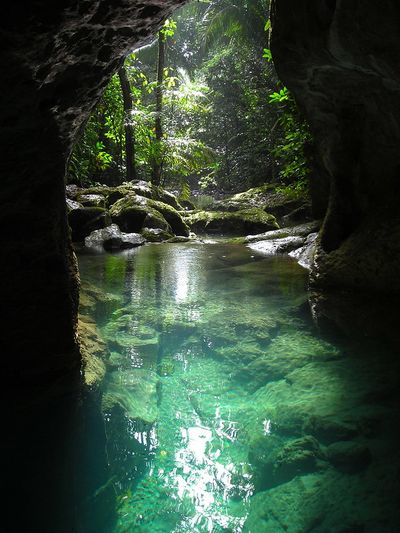 Location: Seven Miles El Progresso
Hours: 8AM—5PM daily
Price: $125 USD per person
Tour Guide: Mandatory
Tour Duration: 3 to 4 hours
Paid Activity
Within walking distance
The Green Iguana Conservation Project is rated as the #1 tour in San Ignacio. But is it worth it? If you love iguanas, I think it is. There is the question of ethics in having animals caged up, but the iguanas are released after they are mature enough to be reintroduced into the wild.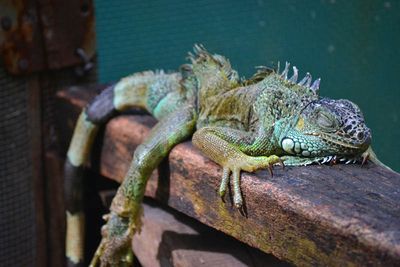 Paid Activity
2 hours from San Ignacio
Did you know that the archeological site of Tikal is located only two hours away from San Ignacio? It's one of the largest Mayan sites in Mesoamerica. To cross the Guatemala border, take a shuttle with a tour company or go on your own with a combination of shared taxis and shuttles.
Alternatively, you can rent a car with AQ Auto Rental or Crystal Auto Rental — the only two companies that allow cars to drive from Belize to Guatemala or Mexico.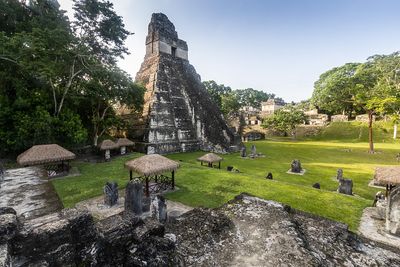 17 Adventurous Things To Do In San Ignacio Belize
Swim At Bullet Tree Falls (Free)
Jungle Pontoon Tour (Paid)
Visit San Ignacio Market (Free)
Eden Valley Mayan Kitchen (Paid)
Chill By The Macal River (Free)
Belize Botanic Gardens (Paid)
Belize Raptor Center (Free)
Green Hills Butterfly Ranch (Paid)
Mountain Pine Ridge Reserve (Free)
Xunantunich Mayan Ruin (Paid)
Hangout At The Welcome Center (Free)
Stay At A Jungle Eco Lodge (Paid)
AJAW Chocolate Tour (Paid)
Cahal Pech Mayan Ruin (Paid)
ATM Cave Tour (Paid)
Green Iguana Tour (Paid)
Hop Over To Guatemala (Paid)