11 Local Restaurants In San Ignacio Belize: Vegan Friendly
Many Belizean dishes in San Ignacio are inspired by neighboring countries Guatemala & El Salvador making our cuisine an interesting fusion of Latin and Caribbean.
For more options, check out all the Belize Vegetarian & Vegan Restaurants hand-picked by the local veggie lovers.
As a local that's lived in San Ignacio for a couple of years, I can confirm that the street food here is one of the best in the country. In this article, I'll be sharing some of my favorite hole-in-the-wall street vendors.
Let's kick off the list.
Location: San Ignacio Market
Hours: 7AM—2PM daily
Price: $2.00 USD per serving
The San Ignacio market is one of the best market's in the entire country. It's filled with food vendors that cook traditional dishes and serve them just like locals eat them at home.
Local dishes include rice & beans, tamales, salbutes, panades, pupusas, fresh juices, coconut water, baked goods and other dishes.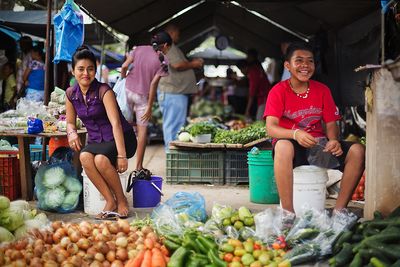 There are a number of food stalls within the compound, all serving equally delicious dishes. My personal favorite are pupusas, which you can see in the picture below.
Location: Western Highway, Santa Elena
Hours: 10AM—8PM daily (Closes earlier on Wednesdays)
Price: $2.50 USD per serving
Because of my intimate love affair with pupusas, my friends recommended me this food spot. Their specialty is pupusas, which are small tortilla looking food that is packed with one of a combo of these fillings: beans, cheese, mora, chipilin, or meat.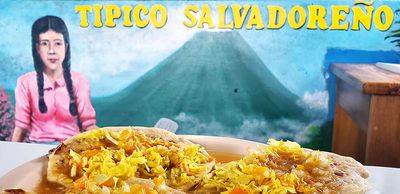 The restaurant serves other dishes like panades, burritos, and salbutes which are greasy but tasty. The drinks are good but may have too much sugar. If you're on a budget, I recommend taking your own water because drinks cost as much as the food.
Location: Far West Street
Hours: 11:00 to 21:00 daily (Closes earlier on Wednesdays)
Price: $4.00 USD per serving
Cenaida's is a special little food joint found in center of town. It's always filled with local people because the food is good and cheap. They have a wide range of dishes on their menu including specials for the day.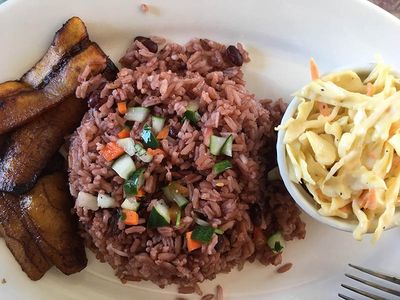 The rice & beans dish has a ton of flavor since it's cooked with coconut milk over a fire heart, which is the traditional way of preparing it.
Location: Savannah Street
Hours: 5AM—9AM daily
Price: $2.00 USD per ice cream
While the local's recommend foreigners to eat at Pop's Restaurant, Mike's kitchen is where all the locals go for breakfast. It's located right in front of the San Ignacio Market beside Lydia's.
For breakfast, they offer beans, eggs and fry jacks. And for lunch the offer the traditional Belizean rice & beans. Nothing fancy, but the flavors are rich.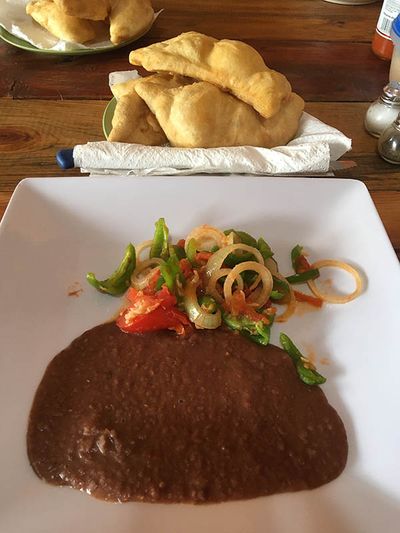 Location: #5 Burns Avenue
Hours: 8AM—8:30PM daily (Closed on Sundays)
Price: $5.00 USD per serving
Website: Koox-Hannah
Ko-ox Ha-nah means let's go eat in Mayan language. It's one of the most popular spots in San Ignacio but for a good reason. It's centrally located, and they offer fair Costs and good service.
Location: 2 Puma Street, Kontiki Area
Hours: 7AM—10:30PM (Closed Sundays)
Price: $5.00 USD per serving
This restaurant is owned by a lovely Garifuna lady. Her dishes are all locally-inspired with an emphasis on Garifuna cuisine. The plates include ingredients like coconut milk, curry, plantains and cassava.
Location: Savannah Street
Hours: 7PM to 11PM daily
Price: $1.50 USD per serving
There's a small place beside Tai San Store (Chinese Supermarket) where food vendors setup their tent and sell good old fast food. This place is crowded every night because it's also good and cheap.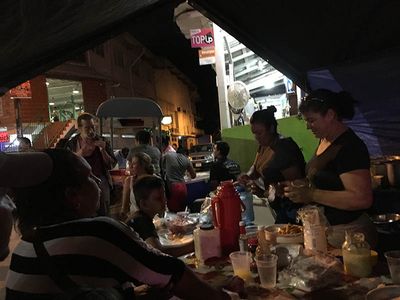 It's hard to miss it since it's by the town center. The menu has choices like: burritos, panades, salbutes and other fried food. It's cheap and tasty. The only caveat is that it opens at night. The food is made in front of your very eyes.
Location: Burns Avenue
Hours: 7PM to 11PM daily
Price: $1.00 USD per bread
Creole bread is one of the tastiest bread in Belize. The secret sauce is in the coconut milk. From my experience, most of the vendors selling creole bread are creole moms selling to put their kids through high school or college.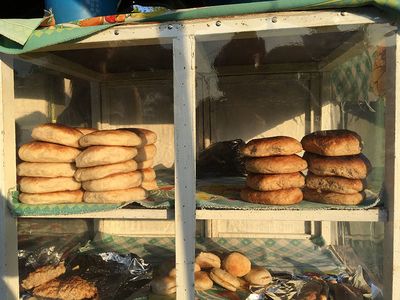 If you're in San Ignacio, take a walk across the metal bridge and walk to main highway in Santa Elena Town. You'll find vendors lined up selling creole bread and other homemade treats like sweet bread, powder bun and coconut crusts. Each bread cost around $0.50 USD each.
If you don't want to walk too much, there is a vendor right in front of the San Ignacio Market. She sits at the other side of the pedestrian ramp selling creole bread and coconut crust.
Location: George Price Avenue
Hours: 8AM—2PM (Closed Sundays)
Price: $0.75 USD per serving
This is a small shop that I found while walking the streets of Santa Elena one day. They sell chocolate-covered, frozen bananas with nuts on top. It sounds simple, but it's delicious.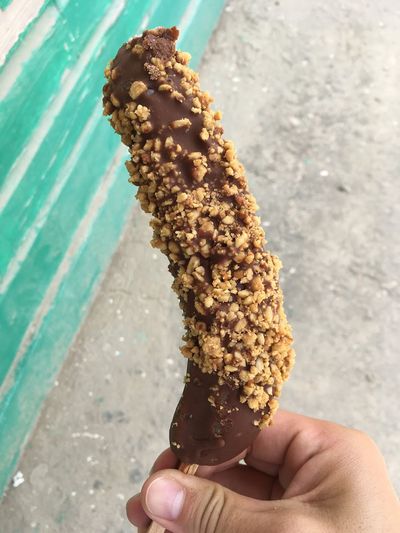 As Belizean kids, we ate Choco Banana after school. Also note that this store isn't on the maps so do your best to look around the area I pinned on the map. The store is a small wooden structure in front of a school called St. Ignatius High School.
Location: Burns Avenue
Hours: 7PM to 11PM daily
Price: $0.50 USD per serving
Garnaches is a circular tortilla chip with beans, cheese, and hot pepper sauce. It's remarkably filling and if you are avoiding dairy, you can opt to leave out the cheese. The vendor comes out at night only. You can catch her in front of the Tai San Chinese Store.
This is another place a friend recommended me when I moved to San Ignacio Town. Locals love partying and drinking on weekends and then have a craving for tasty cheap food.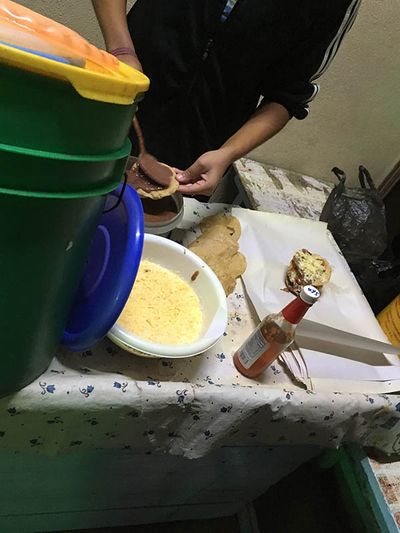 Location: Bullet Tree Road
Hours: 2PM—5PM (Closed on Sundays)
Price: $1.00 USD
This is an old local store that sells homemade dairy ice cream with locally sourced ingredients. Try the local flavors of sour sop or rum and raisin. The store is in front of Courts Belize and is open almost every day.
11 Local Restaurants In San Ignacio Belize
San Ignacio Market
Restaurante Típico Salvadoreños
Cenaida's Belizean Food
Mike's Kitchen
Ko-ox Ha-nah
Authentic Flavors
No Name Fast Food
Creole bread lady
Choco Banana Lady
Garnaches Lady
Paradise Ice Cream