11 Exciting Things To Do In Punta Gorda Belize [2022]
Locally known as the Forgotten Land, Punta Gorda is the country's jewel. It is packed with the best rivers, little-known Mayan ruins and is rich in authentic Maya culture.
The Traditional Mayas of Punta Gorda are some of the humblest and most hard-working people in the country. When exploring small Mayan villages, I strongly recommend respecting the people, their culture and their environment.
Let's take a look at some activities.
Paid Activity
30 mins from Punta Gorda
As one of the few Maya-owned and operated chocolate companies in Belize, Ixcacao offers more than just chocolate products. They offer farm tours and authentic Mayan meals with vegetarian options too.
And if you're interested in learning more about the Mayan culture, you can check out their homestay packages. This family-run business is found in the Mayan village of San Felipe.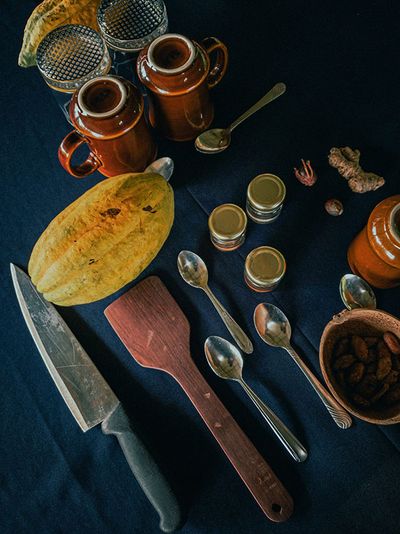 Location: San Felipe
Hours: 8AM—5PM
Price: $30.00 USD
Tour Duration: 1 hour
Website: Ixcacao
Free Activity
Within walking distance
The best days to attend this indoor market are on Monday, Wednesday, Friday, and Saturday. Vendors come from Mayan villages like Jalacte and San Pedro Columbia. This is the perfect spot to get fresh fruits, vegetables and local spices made from scratch by the locals.
There are two other markets besides this indoor market including the old market and the fish market found around the same area.
Paid Activity
45 mins from Punta Gorda
In my opinion Belize Spice Farm is one of the most interesting places in Belize. I visited this place after covid and was amazed with the tours available on the property. The signature tour is the Spice Tour which includes a guide that walks you through spice blocks including all spice, nutmeg, cinnamon, vanilla and black pepper.
You get to exercise all your senses on this tour and transported via tractor pulled trailer, golf cart, tricycle cart or by walking. Other tours offered at the site include culinary tours and bird watching tours.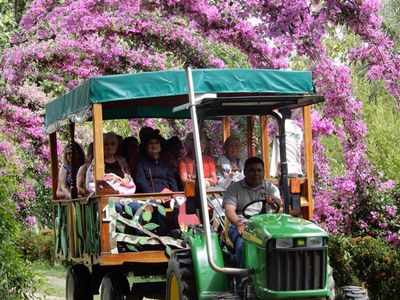 Paid Activity
35 mins from Punta Gorda
If visiting Mayan sites aren't to fill you up, one of the most immersive experiences is actually meeting the living Mayas. In this tour, you learn about the all their traditions including their clothing, instruments, food and handmade crafts. This is the perfect experience for culture cravers and families.
A similar homestay experience is offered by Toledo Ecotourism Association at San Antonio Village which includes guesthouse accommodation that can be paired with meals and tours for complete culture immersion.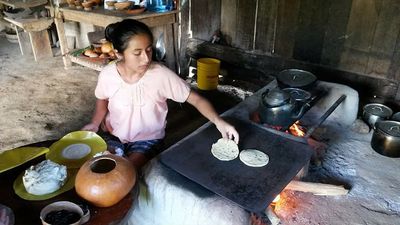 Free Activity
1.5 hrs from Punta Gorda
Bird watchers will enjoy Southern Belize just as much as Northern Belize. Both areas birding paradises. Red Bank, found in the Toledo District, is one of the most popular locations for Belize's Scarlet Macaws. Because this site is far away from Punta Gorda, it's best to visit while on the way to the site or on the drive back.
The viewing point is roughly a 1.5 mile (2.4km) hike from the village. If you're looking for a birding guide, Celso Sho is a well known local guide that can be contacted at 501 652-7317.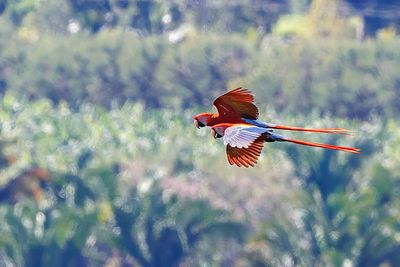 Paid Activity
1 hr from Punta Gorda
Just 30 minutes off the Southern Highway, you can find Rio Blanco National Park. The drive will take you through some truly off the grid villages and forest. At the site's entrance, there is a 10-minute cement walkway that leads to the waterfalls. Alternatively you can take the other route that leads to a picturesque teal-colored swimming bridge.
On the way to Rio Blanco, you can also stop at San Antonio Falls which is another well-known swimming hole.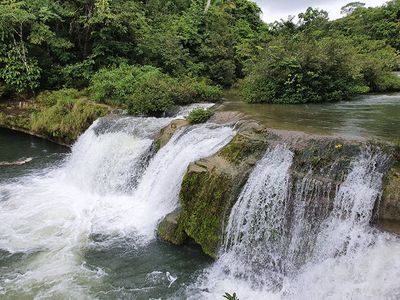 Free Activity
45 mins from Punta Gorda
The Toledo District arguably has some of the best rivers flowing through the area. If Rio Blanco Waterfalls was not enough for you, there are a few other sites with river activities.
Golden Stream: swimming hole in Hellgate
Rio Grande: 45 minute tubing can be arranged at Lodge at Big Falls
Moho River: kayaks can be rented at Cotton Tree Lodge
Joe Taylor Creek: 2 to 3 hour kayaking excursions available via Tide Tours
Paid Activity
45 mins from Punta Gorda
This little-known off the grid cave is found just 20 minutes off the Southern Highway in the village of Blue Creek. You can visit the cave on your own or book a tour with Tide Tours.
The cave is a 30-minute hike from the village. Upon arriving, you can swim at the entrance of the cavern, or you can explore inside the darkness with a headlight.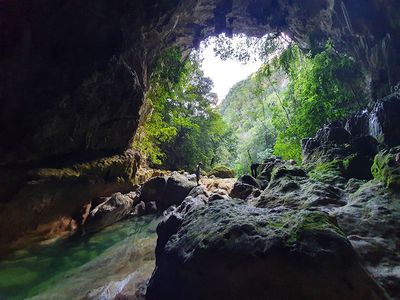 Paid Activity
45 mins from Punta Gorda
While the popular Mayan ruins found in Western Belize are a lot more developed, smaller Mayan Ruins in this area of the country provide a more relaxed and unique experience.
Nim Li Punit in Indian Creek and Lubaantun in San Pedro Colombia are the two of the most famous ruins. A unique aspect of these ruins is that they have Ball Court Structures and aren't as excavated as other ruins in Belize.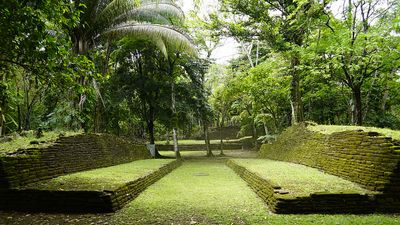 If you'd like to explore even more off the grid ruins, consider checking out Uxbenka in Santa Cruz Village and Pusil Ha in San Benito near Jalacte which is close to the border with Guatemala.
Hickatee Cottages has an excellent Toledo Maya Sites page with detailed information for each Mayan Ruin.
Paid Activity
30 mins from Punta Gorda
If you're staying in Punta Gorda for a couple of days, consider staying at a jungle eco lodge. In Southern Belize, Sun Creek Lodge is found in San Macros Village, Toledo.
Check out Jungle Eco lodges for more hand-picked recommendations.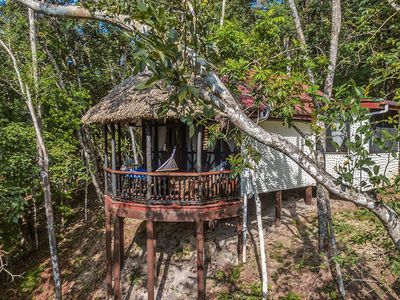 Paid Activity
1.5 hrs from Punta Gorda
Southern Belize is full of untouched cayes with secluded beaches. Getting to these cayes with sandy beaches requires a boat tour offered by Tide Tours. Here are some cayes in the south worth visiting:
Snake Cayes
Moho Cayes
Sapodilla Cayes
Port of Honduras Marine Reserve
Because the these areas are not as popular as the northern cayes, you can expect spectacular snorkeling and the possibility of seeing turtles nesting on the beaches.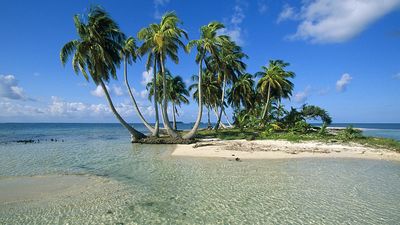 11 Exciting Things To Do In Punta Gorda Belize
Ixcacao Chocolate Tour (Paid)
Visit Punta Gorda Market (Free)
Belize Spice Farm & Botanical Gardens (Paid)
Living Maya Experience (Paid)
Watch Scarlet Macaws At Red Bank (Free)
Rio Blanco National Park (Paid)
Kayak Or Tube Down The Best Rivers (Paid)
Blue Creek Cave (Ho Keb Ha Cave) (Paid)
Visit Little Known Mayan Ruins (Paid)
Stay At A Jungle Eco Lodge (Paid)
Day Trip To A Nearby Caye (Paid)