There are few restaurants in Punta Gorda but luckily Belizean food can be modified for different diets.
Grace's Restaurant #
This place has been open for more than 15 years and is owned by East Indians. In my opinion they are as Belizean as it gets. They are open the entire day but midday food runs out quick so try to get there before 2:00 PM.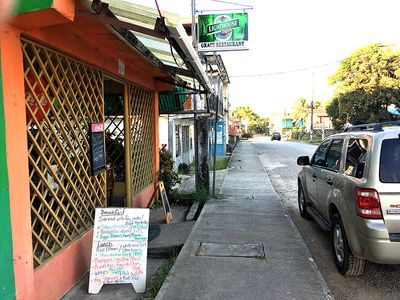 More info

Average Price: $7 USD
Opening Hours: 6:00 AM to 10:00 PM
Location: 21 Main Street
This site is proudly ad-free which means bias-free opinions & suggestions. Your kind support helps keep it running.