5 Local Restaurants In Punta Gorda Belize: Vegan Friendly
There are few restaurants in Punta Gorda which makes it harder to find Vegan Restaurants. Luckily Belizean food can be modified relatively easy for special diets.
For more options, check out all the Belize Vegetarian & Vegan Restaurants hand-picked by the local veggie lovers.
Here are the top veggie restaurants.
Location: In Front of Belize Bank
Hours: 6AM—5PM
Price: $2.50 USD per serving
Market days are on Monday, Wednesday, Friday, and Saturday which is when locals come from other villages to shop and enjoy family time. Traditional foods to try are Caldo and Tamales. Ginger cakes are also available as snacks.
For the best caldo, Ms. Teul is found directly in front of Belize bank at Stall #11. Smoked tamales can be purchased from Ms. Chinchia who travels all the way from San Pedro Columbia and has been selling for 20+ years.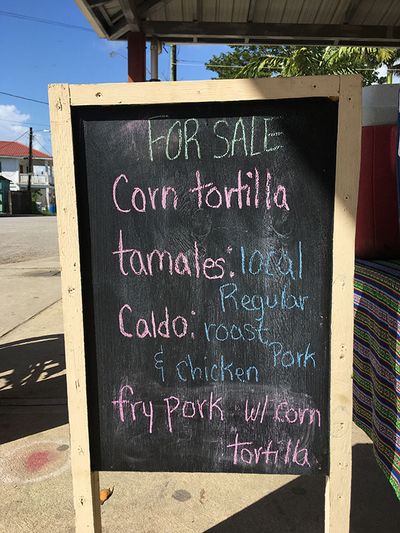 Location: 21 Main Street
Hours: 6AM—10PM
Price: $7.00 USD per serving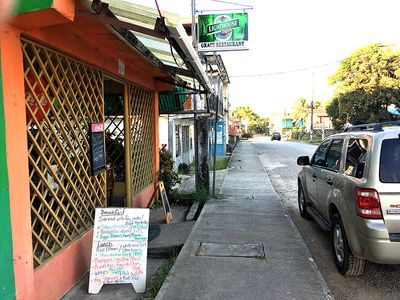 Location: Front Street
Hours: 8AM—9PM
Price: $8.00 USD per serving
This place is the definition of local & home cooking and well worth the visit. The owner, Joycelyn runs a small waterfront shack with authentic Belizean cooking. Her hot sauce is also known to be house favorite.
Location: 74 Front Street
Hours: 3PM—10PM
Price: $7.00 USD per serving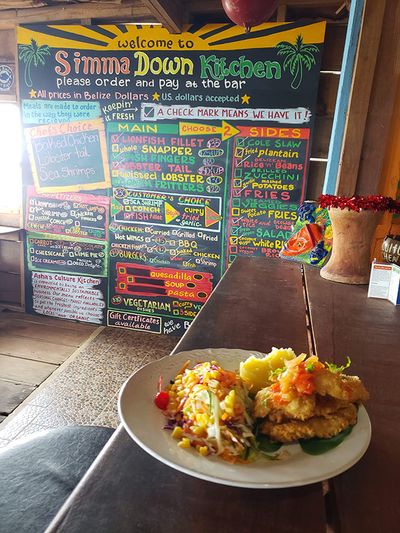 Location: Southern Highway
Hours: 9AM—10PM (Open 6PM on weekends)
Price: $7.00 USD per serving
Gomier's is the only vegan/vegetarian restaurant in Punta Gorda.
5 Local Restaurants In Punta Gorda Belize
Punta Gorda Market
Grace's Restaurant
Joycelyn Restaurant
Simma Down Kitchen
Gomier's Foods