5 Local Restaurants In Hopkins Belize: Vegan Friendly
Some of the best tasting food in the entirety of Belize comes from Hopkins. Traditional Garifuna dishes like Hudut and Bundiga are staples loved by both the locals and travelers that visit.
For more options, check out all the Belize Vegetarian & Vegan Restaurants hand-picked by the local veggie lovers.
Here are a few restaurants you can try.
Location: South Road
Hours: 7AM—2PM daily
Price: $7.50 USD per serving
Innie's has classic Garifuna food that is served with cassava and plantains. Try the hudut which should be found in most restaurants in the village.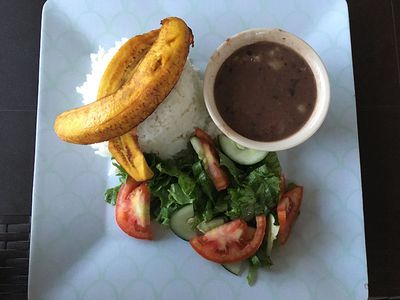 Location: South Road
Hours: 10AM—8PM daily
Price: $5.00 USD per serving
This tiny restaurant is a classic. Every time I come to Hopkins I go grab the usual Belizean breakfast. If I'm not mistaken, the owners are immigrants from Honduras. And... the food is good, fast and cheap. Well, cheap for Hopkins at least.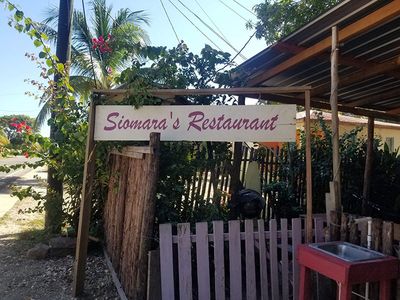 Location: Sea Front
Hours: 7AM—9PM daily
Price: $5.00 USD per serving
Like many of the local restaurants in Hopkins, the business location is merely an extension of the people's home. And that's not a bad thing, it means that the cooking is just like mom's cooking. Bundiga, a traditional dish with fish, coconut, and green plantains as ingredients is normally a special of the day.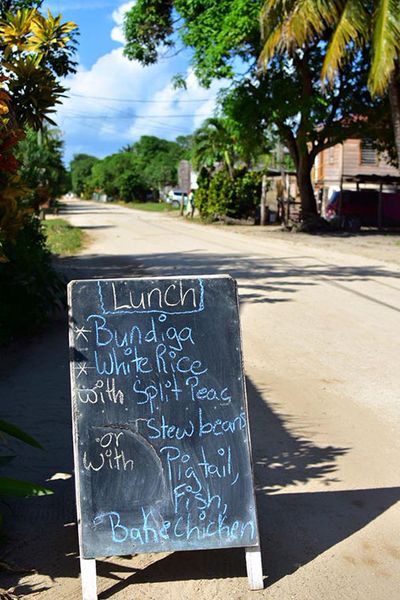 Location: Sea Front
Hours: 10AM—8:30PM daily (Closed Sundays)
Price: $5.00 USD per serving
Chef Gloria is quite the cook in Hopkins. So much so that she has prepared meals for Prince William and Kate Middleton. She offers authentic Garifuna cooking classes if you're interested in the cuisine as well.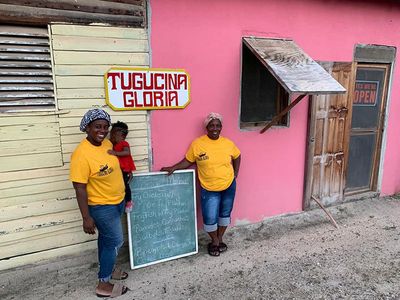 Location: Seafront Road
Hours: 11AM—9PM daily
Price: $2.00 USD per serving
After walking around the village for a while, we found dairy-free ice cream with coconut & cassava! This place is found in a colorful little verandah with a homey feel because it's actually someone's home converted to an ice cream shop.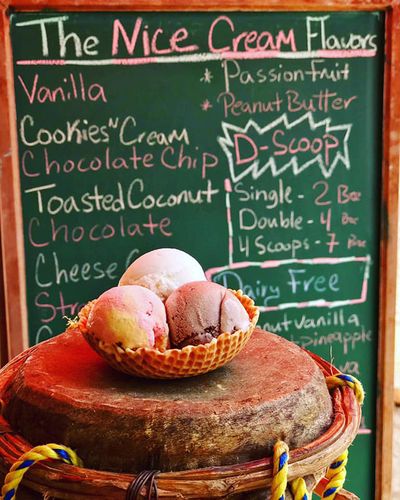 5 Local Restaurants In Hopkins Belize
Innie's Restaurant
Siomara's Restaurant
North Side Kitchen
Tugucina Gloria
Nice Cream