25 Interesting Facts About Belize You Need To Know
Belize is a unique country compared to its Central American neighbors. It's English-speaking, has Caribbean influence and is home to a large percentage of immigrants living in harmony.
As a local that's lived here most of my life and traveled to surrounding countries, I can give you an interesting perspective on the country, it's people and some other weird fun facts only locals know.
Found on most dining tables at home and at restaurants in Belize, Marie Sharp is a spicy habanero sauce produced in Belize. The hot sauce holds national status that has extended all the way to Japan.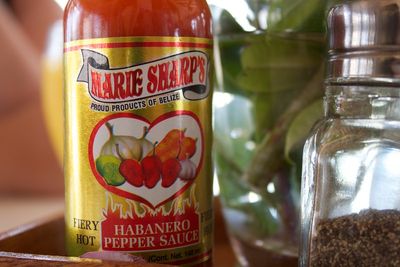 While cities like Dubai may have the world's tallest skyscrapers, Belize's tallest man-made structure is a Mayan Ruin named Caracol located in the Cayo District. Its main temple measures at 141 feet (43m) high.
Belize has over 900 Mayan Ruins that have been discovered so far but only 12 are major archeological sites.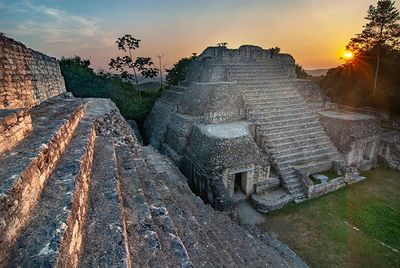 Locally known as cayes and pronounced KEYS, Belize is home to hundreds of tiny little islands — some are privately owned. The largest of them all is Ambergris Caye, recognized as one of the most popular islands in the world by many travel blogs.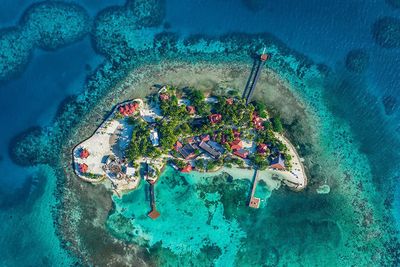 Compared to other countries where it takes an entire day to see a change of landscape, we can literally go from reef to rainforest in a matter of hours. Going East to west takes only three hours.
This comes as a result of being a former British Colony. All the dollar notes have Queen Elizabeth's face, and she's even on some coins like the quarter (25¢), nickel (5¢) and penny (1¢).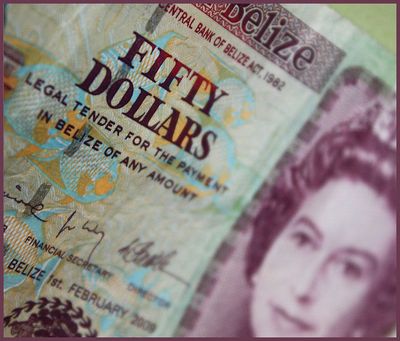 The flag is the only country to have humans depicted as a major design element. The next closest country flag with a human in it is Malta which has a tiny badge with a man on a horse.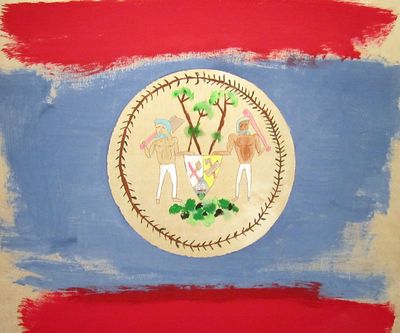 The Great Blue Hole is a giant marine sinkhole that divers flock from all over the world to visit. Other travelers opt for fly over tour of the attraction by helicopter or hopper plane.
It is roughly 1,000 feet (300 meters) in diameter and over 400 feet (120 meters) deep. To date, it is the largest geological formation of its kind in the world.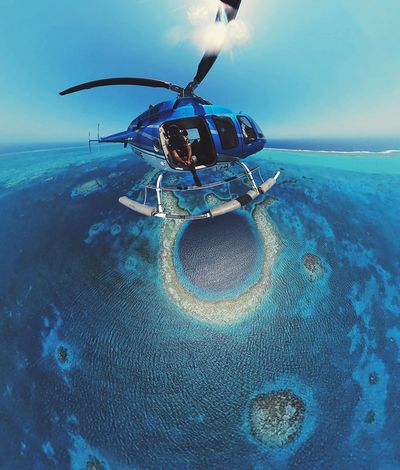 If you're planning a trip to Belize you've probably looked at your weather app and seen rain for the entire week. But it normally comes as short rain showers. The best way to predict the weather is by looking at the sky and seeing dark clouds forming.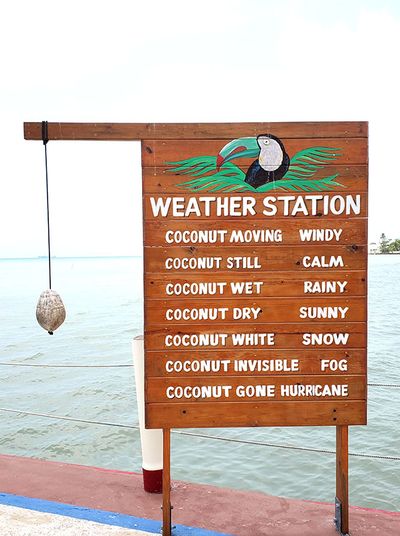 The Belizean people move life at a slow pace. It gets even slower on Sundays. On these slow days, it can also be hard to find a restaurant or store open.
Belize has immigrants from a handful of countries. One of those communities is the Chinese community and most are owners of most grocery stores and fast food restaurants. Unfortunately, these grocery stores tend to sell expired goods so check expirations dates before buying.
According to Guinness Book of World Records, the village of Placencia has the world's narrowest main street. The street spans 5000ft long and 4ft wide which passes through colorful homes and shops in the village.
This can be called a Sunday pastime and for some, it's a weekend pastime. Belizeans love barbecue so much that we make our own grills.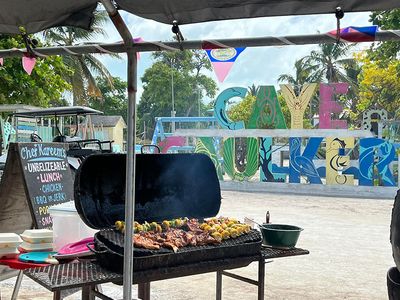 Out of all the countries in Central America, Belize has the lowest population at only 400,000 people similar to the country of Iceland. All other countries in the region start at a population of four million people. Interesting right?
Although English is the official language in Belize, the majority of the locals speak Belizean Creole which is a broken English. Other languages spoken in Belize include: English, Spanish, Maya, German, and Garifuna.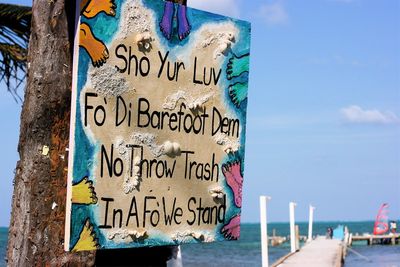 Belize might be a part of Central America, but it's a lot more Caribbean than it is Latin American. Compared to our Mexican and Guatemalan neighbors, the vibe is very different.
For starters, Creole — the English-based dialect — will sound Jamaican. The music genres are also unique in Belize with an inclination towards Reggae, Soca and Punta especially in regions inhabited by the Creole people.
The most popular dish, rice & beans is cooked with coconut milk which gives it a sweet flavor. Coconut oil is also used to cook plantains. Other foods & drinks with coconut include: creole bread, coconut tart, boil up soup, coconut rum, coconut water.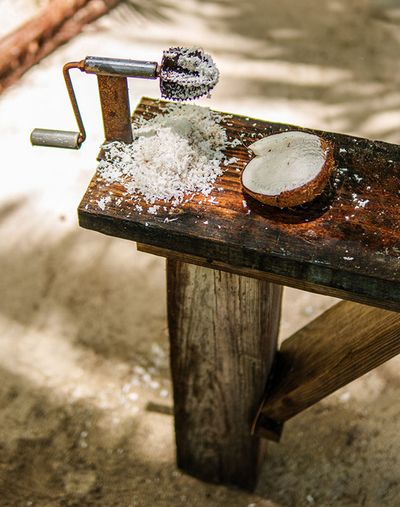 Belize is home to the second-largest barrier reef in the world, a UNESCO World Heritage Site. That means world-class snorkeling and scuba diving for anyone interested in visiting.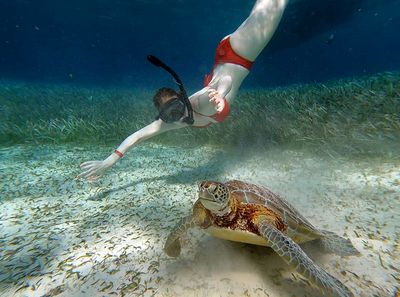 If you're a fan of wildlife, Cockscomb Basin Wildlife Sanctuary is a premier site for jaguar preservation in the world. The reserve is located in a southern district of Stann Creek.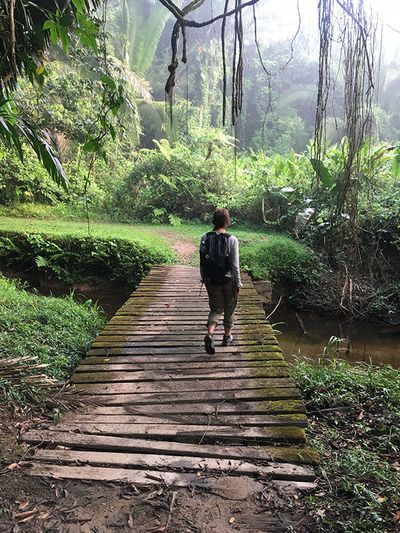 Previously a British colony known as British Honduras, the metric system stuck with the country even after gaining independence in 1981.
The country has no fast food chains. Subway tried to open a franchise chain a while back, but it failed miserably. The local Belizean Subs were a lot cheaper and tastier perhaps.
Fans of the Breaking Bad TV show will recognize Belize as the code word for making someone disappear. What's funny is that the Belize Tourism Board offered the whole cast an actual trip to Belize!
They haven't taken up the offer, but one billionaire software mogul did decide to live in Belize — John McAfee.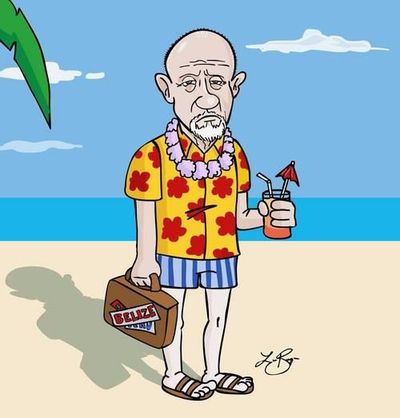 The creator of the popular McAfee Antivirus software was living in the northern part of Belize and at one of the popular islands for a couple of years. There are two documentaries on Netflix that were filmed about his rock star lifestyle in Belize.
He eventually fled the country after he was accused of murdering his neighbor on the island of Ambergris Caye.
The U.S. dollar is accepted country-wide and is pegged at $1USD = $2BZD. Statistics show 3 out of 4 of tourists are from the U.S. with Europeans and Canadians following behind.
Dollar bills are accepted but not the coins.
Tourism accounts for 40% of the total GDP, so almost everyone has a family member working in the tourism industry. That just translates to locals taking care of tourists who directly feed their families.
If you're planning on renting a car, I recommend driving slowly when arriving & exiting small villages. That's where the speed bumps catch you by surprise.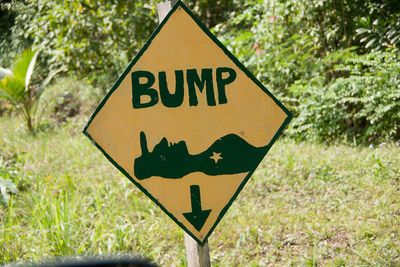 25 Interesting Facts About Belize You Need To Know
Belize Is Famous For Its Hot Sauce
The Largest Building Is A Mayan Ruin
Belize Has World Famous Islands
The Entire Country Can Be Driven In 6 Hours
The Queen's Face Is On Our Money
It's The Only Flag With People On It
Home Of The Great Blue Hole
Weather Apps Don't Really Work Here
Sundays Are Extremely Slow In Belize
Chinese Stores Are Everywhere
World's Narrowest Main Street
Locals Love Barbecue & Grills
Lowest Population In Central America
Belizeans Speak Broken English
The Caribbean Influence Is Strong
Locals Love Cooking With Coconut
Second Largest Barrier Reef In The World
Home To The World's Only Jaguar Preserve
Belize Doesn't Use The Metric System
Belize Has Zero Fast Food Chains
Breaking Bad TV Series References Belize
The Infamous John McAfee Lived In Belize
U.S. Dollars Are Accepted Countrywide
The Country Lives Off Tourism
Speed Bumps Are Not Always Marked